Highlights from NRA Show 2019
Published on: May 29, 2019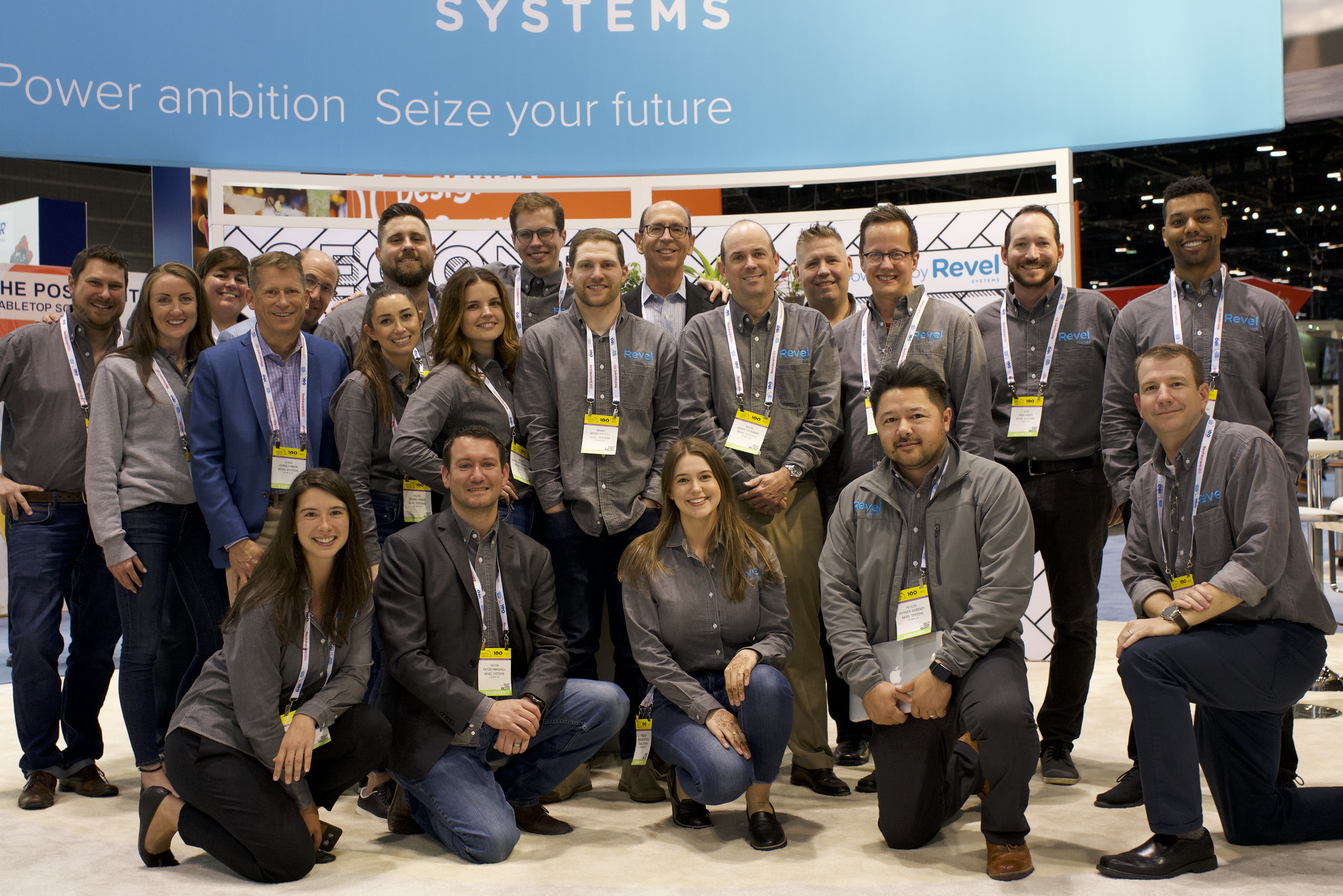 Reflecting on a Great Week
Last week, our Revel Systems team completed an incredibly successful exhibition at the National Restaurant Association (NRA) Show 2019. This trade show is the biggest annual event in the restaurant industry. Revel had a huge presence at the show, and our 50'x50′ booth stood out with size and design.
Leading up to the NRA show, Revel issued two big announcements. The first detailed our successful roll out at more than 1,300 Cinnabon, Auntie Anne's and Carvel locations—an incredible accomplishment for our implementation team, and a testament to the scalability of our Revel Enterprise™ solution. We also introduced our Revel Pizza solution, a new offering designed specifically for pizzeria owners. Drawing on best practices gleaned from hundreds of pizza restaurant implementations, the custom solution makes it easy for pizzeria owners to get value from their point of sale (POS). This new solution aligns with one of our key verticals where our solutions are a perfect fit.
It was great to see our booth packed throughout the show with clients and prospects looking to learn how our cloud-based POS can drive improved operations. We exceeded all of our demand generation goals for the show and even had several clients so eager to use Revel they agreed to purchase our POS on site!
Our Biggest Takeaway
Without question, the highlight of the NRA show was the opportunity to spend so much face-to-face time with our customers, partners and prospects. At Revel, we pride ourselves on being a people-focused company. For us, it doesn't get any better than hundreds of in-person discussions with restaurant operators on how our solutions can help them improve their businesses. We particularly enjoyed watching restaurant owners react to our user interface. From the iPad's intuitive design to AI voice-ordering integrations, our system is designed to make life easier for employees and customers. Booth visitors at the show got to experience this first-hand.
Until Next Year
While we are now shifting focus to our annual customer conference—Revelry—we can't wait to start planning for another great week in Chicago at NRA's 2020 show.