4 Lessons Learned From The Starbucks Holiday Cup
Published on: November 30, 2017
The holiday season is upon us, and the timeless indication that tis' the season – is the announcement of the Starbucks holiday cup. Year after year, Starbucks introduces its seasonal menu alongside a newly designed holiday-themed cup. And the cup itself has been the one to drum up all the attention, a true marketing behemoth.   
From the first-ever Starbucks holiday cup in 1997, 2015's Starbucks red cup controversy, to this year's release of count em' two holiday cups in 2017, there are a number of marketing lessons that can be learned from the giant coffee chain.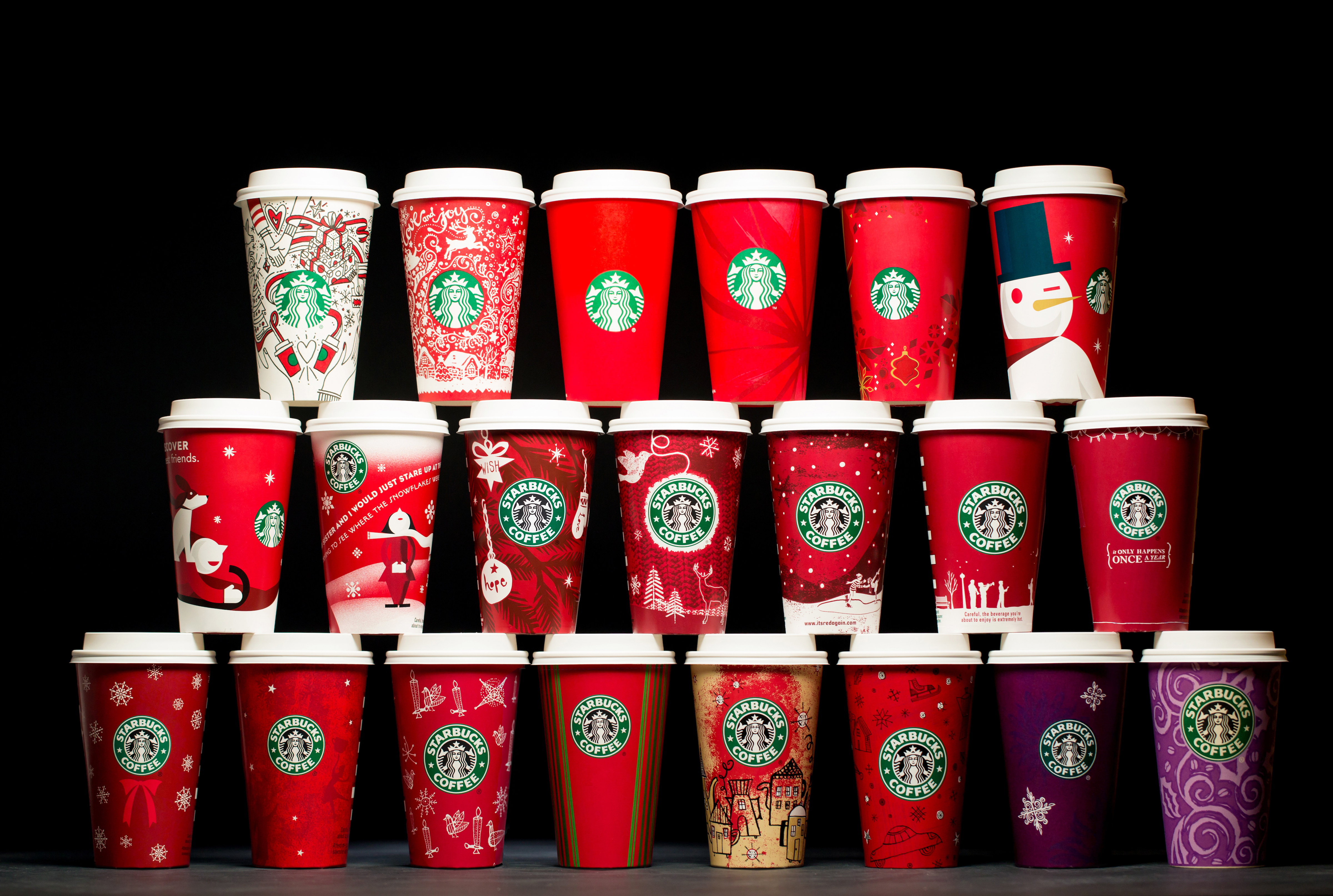 #1 Nostalgia works
Customers spend a good portion of the year anticipating the warm and fuzzy feeling associated with the holiday season, and marketing that appeals to emotions is one of the most effective techniques. Everything from how your business looks to the songs playing, and even how it smells, connects customers to your brand. Over the holidays, tap into the spirit with window displays, festive decor, seasonal banners and menus, and hey, holiday cups!
#2 Involve the customer
The Starbucks 2017 holiday cups are meant for coloring, which makes the experience personalized and interactive. Starbucks outlined the holiday design but left it largely white, encouraging customers to color and make their cup their own. Not only do customers demand a more personalized experience, but they also want more and more control over their experience. In essence, the 2017 coloring book of a cup encapsulates personalized and interactive marketing.
#3 #GiveGood
Starbucks' holiday hashtag is #GiveGood, a campaign that coincides with their second cup, a red cup with a white heart encouraging you to write in who fills your heart. To stay true to the #GiveGood campaign, Starbucks has linked up with Spotify to #GiveGood and has donated to a number of different charities that resonates with their customer base. And Millennials are driving businesses to be socially responsible, in fact, 66% of consumers are willing to spend more on a product if it comes from a sustainable brand. Millennials gave an even more impressive showing, with 73% of surveyed millennials indicating a similar preference.
#4 Don't underestimate social media
The infamous 2015 Starbucks controversy, which was sparked after the brand removed holiday symbols and went for a simple red cup, is a prime example of virality and the power of social media. In the first 48 hours, a photo of the holiday cup was shared on Instagram every 14 seconds, ushering in criticism, supporters, and even Internet trolls making light of the situation – it seemed as though everyone had something to say about a cup!  And while virality is virtually unpredictable, it is critical to have a thought out social media strategy, and always be monitoring and keeping a pulse on your channels.
Connect with customers, deepen your customer relationships and fine-tune your personalized offerings with a iPad POS System Point of Sale that integrates Customer Relationship Management tools, Loyalty Programs, Gift Cards, and Point of Sale Software Features to help you build upon the customer experience. Have A Merry Marketing!