Pizza & Your POS
Published on: March 12, 2020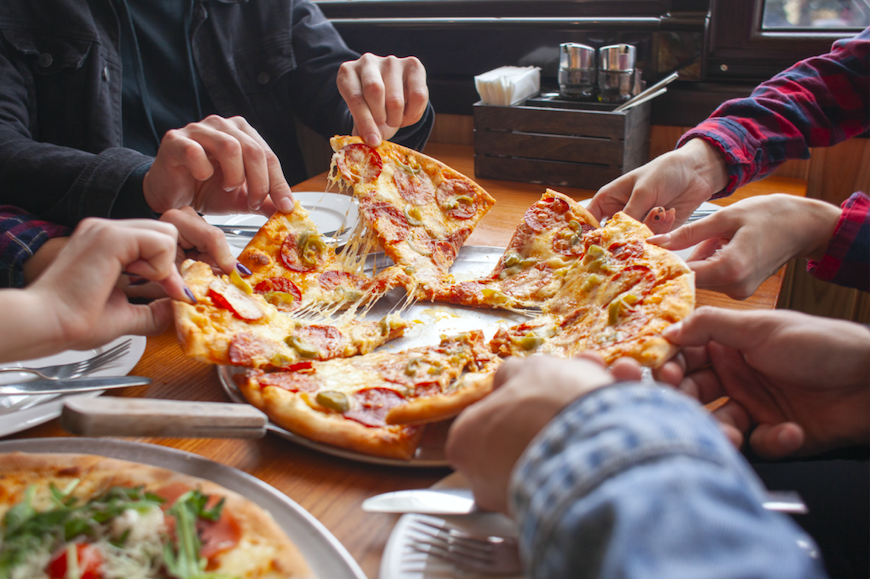 Essential point of sale features for your pizza shop
Whether your pizza shop has been handed down from generation to generation, or is a brand new concept, serving up pies is big business. In fact, it's estimated that 350 slices are eaten every second!
In advance of the 2020 International Pizza Expo in Las Vegas from March 31-April 2 (come see us at booth #1437!), we're highlighting essential POS features that position you to create and sell the perfect pie. Leverage these features to help your restaurant take a bigger bite out of those 350 slices. 
Modernize Your Pizza Inventory Management 
A critical area to review for any restaurant is your spend. Inventory tracking can help drastically reduce waste while saving you money. From necessities to nice-to-haves, assessing your inventory will help you quickly identify cost savings.

An inventory management tool takes the guesswork out of the equation and replaces it with data. With inventory management, you sometimes have the ability to track the sales of your pizza down to the ingredient level. For every pizza sold, you know exactly how much of an ingredient was removed from your inventory in real time. Use an Inventory App to scan and manage your inventory using your phone as a handheld barcode scanner, seamlessly syncing activity from the app to your management console. 
Let Your Tech Stack Shine
Front-of-house and back-of-house technology are important to your business, and your business needs a POS that can handle the unique needs of a pizzeria. It should be capable of custom pizza orders, split bills, and keeping accurate reports of every action. Look for a POS that allows you to customize orders with flexible menu build options. Develop loyalty with a customizable, built-in CRM, and makes online ordering a breeze. 
Self-Service Kiosks
Self-service kiosks help drive customer service because many customers enjoy total control over their ordering experience. Let your customers create the perfect pizza (Split pizzas? No problem!), and they'll keep coming back for more. Not only do customers get more control of their orders, with kiosks, your overall speed of service will improve as well. Quick service will make for delighted customers and, likely, higher sales. 
Customer Relationship Management (CRM) Tools
In order to celebrate and recognize your loyal customers, it's important to have a customer relationship management tool powering your pizzeria. Remember customers' favorite pies, push event updates via email marketing, and deepen customer engagement with a CRM built directly into your POS.
Online Ordering
Pizza is the original delivery dish! Simplify online ordering with a POS that makes it easy to push menu changes to both online and physical locations with the click of a button. Ensure customers are seeing the most up-to-date menu, while simultaneously building brand equity with a branded online presence. 
Once online orders are received, use delivery management tools to accept, manage, and track delivery orders directly from your POS.
Encourage Happy Staff for Happy Customers 
Flexible Menu Build Options
As you build your menu, look for the flexibility to allow for categories, subcategories, and products. These classifications make it easier for staff to act on detailed pizza orders. This eases the burden often put on staff resulting from complex pie orders. Better still, some POS platforms keep inventory tracking on in the background. This means you're getting valuable insights while lessening the demands on your staff. 
Need to update your menu with a new seasonal pie? Push seamless menu updates through the management console to single, select, or all of your pizzeria locations. 
Optimized Schedules 
Labor scheduling is a challenging area for many restaurants. Either you have too many employees scheduled, or not enough staff to support a busy restaurant. Both scenarios can cost you big bucks and induce employee stress. 
To reduce the negative impact of over- and under-staffing your business, use data to better understand and forecast your labor needs. With detailed sales and scheduling reports, you can keep an eye on the relationship between your sales and your employee costs. 
Consider reporting that incorporates labor percentages based on the data you've entered, and displays a color-coded report so you'll always know where you are in relationship to your goals. Take this data and apply it to your scheduling. Are your Fridays packed? Schedule additional employees so you can provide the best service possible. Are Tuesdays a little slow? Shift your schedule to reduce your headcount during the slowest hours. 
Power Your Pizza Shop With Revel
With Revel's purpose-built technology, you can rest assured knowing that you're using a solution that was built exactly for your unique needs, maximizing your pizzeria's investment in a POS. Learn more about how our platform can support your pizzeria by connecting with our team at the Pizza Expo. Can't make it to Vegas this year? No problem! Schedule a demo with one of our product specialists today.