Win the Talent War With Revel
Published on: November 26, 2019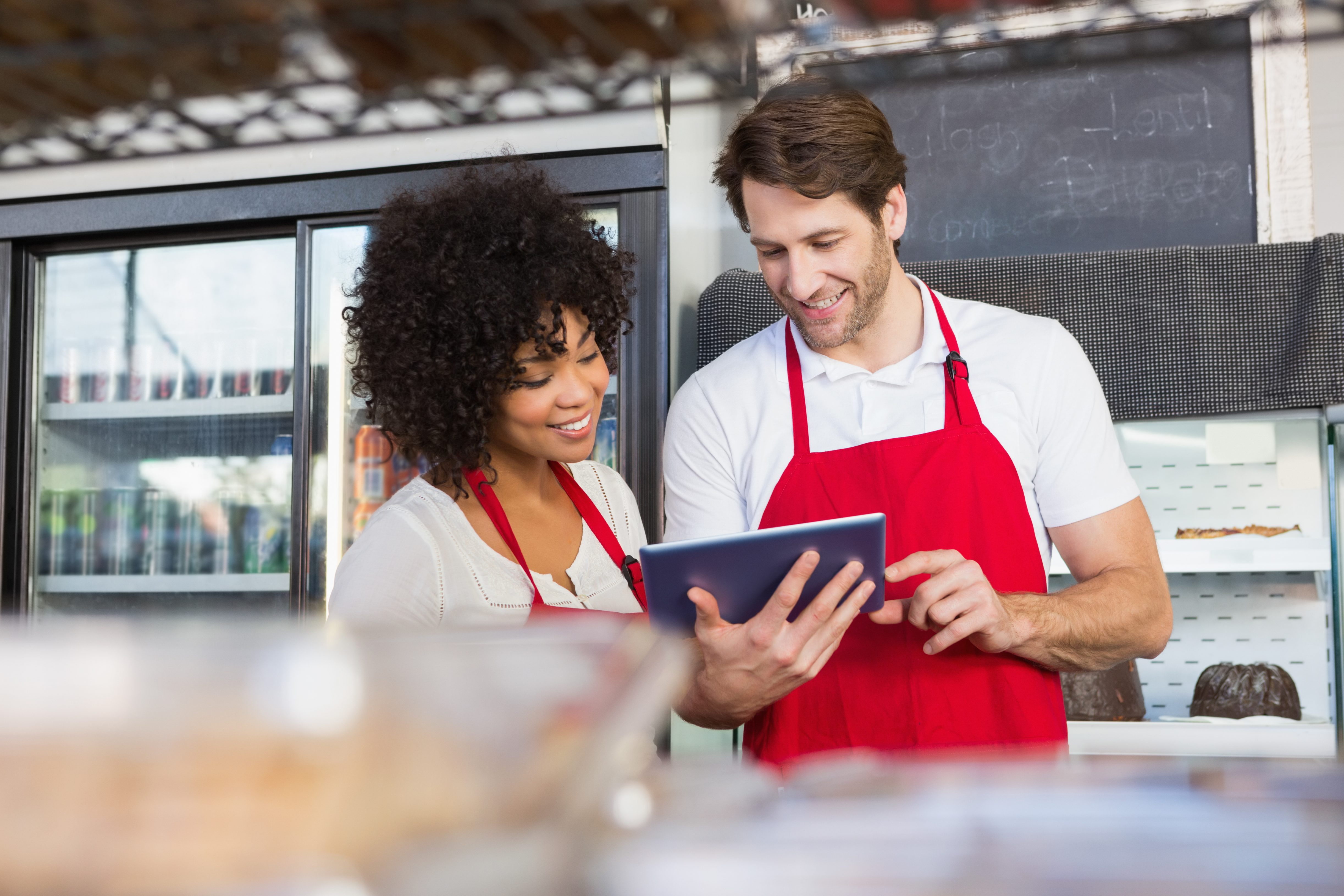 The War on Talent is Worth Fighting
If you're an owner, operator, or employee of a business, you understand the importance, and difficulty, of hiring great talent. A great employee can shape a customer's entire experience, and transition them from a first-time customer to a loyal patron of your business. 
Darden CEO Gene Lee, leader of the casual-dining suite of restaurants, calls it "the war for talent," explaining that labor is the number one challenge facing restaurants today, and that a restaurant only wins when good talent is running it. In an industry that estimates a 75% annual turnover rate, operators are also fighting for employee loyalty. 
We're breaking down just some of the ways Revel's powerful point of sale (POS) puts employee satisfaction first, and can be an essential tool for maintaining employee retention. 
Manage employees more effectively
When employees are managed effectively, they can focus on creating a positive customer experience. Revel allows you to manage all aspects of workforce operations on a single console, streamlining essential administrative processes like scheduling, payroll, permissions, and more. Keke Hilgesen, Assistant General Manager of 1100 Group, noted that Revel's robust, employee-centric interface makes it easier to keep up with her employees and make educated decisions for the business. 
"I use Revel for my daily reports and staff accountability (clocking in and clocking out) and I love how detailed it is when you send an order to the kitchen."
When you remove unnecessary complexities and give stakeholders the tools they need to make onboarding and ongoing management easy, both parties benefit. 
Open opportunities for increased tips
The tipping feature on Revel's customer display system (CDS) was built with employees in mind. Cash is no longer king, and today's research shows that tipping amounts have increased nearly 40% with the advancement of prompted, on-screen tips resulting from credit card purchases.
With Revel's easy-to-program prompted tip screen, customers are offered a simple way to add a pre-selected tip percentage to their check, or customize the amount. When your employees win, you win. 
Standardize training on familiar technology
Your business's POS should make employees' lives easier, rather than be a burden during a busy shift. Built on the familiar iOS platform using iPads, our platform is designed for efficiency, freeing you—and your staff—to focus on the day's rush. Knowledge-based tools, like Revel Support and Revel Assistant, make it easy to solve a one-off question, or help you explore new possibilities within you POS. 
If you have multiple locations, everyday processes like merging tables, editing orders, applying discounts, and more can be standardized across each location. When staff pick up shifts outside of their typical location, the learning curve is instantly minimized. 
We know we're on the right track when customers like Simon Dean, General Manager of The Cauldron, comment that "Revel has been an incredibly easy integration for our business. All of our employees find it very easy to use." 
Are you interested in learning more about Revel's built-in features designed to help you win the war on talent? Learn more Point of Sale Software Features, or schedule a demo today.