4 Ways To Survive A Bursting Bubble
Published on: January 9, 2017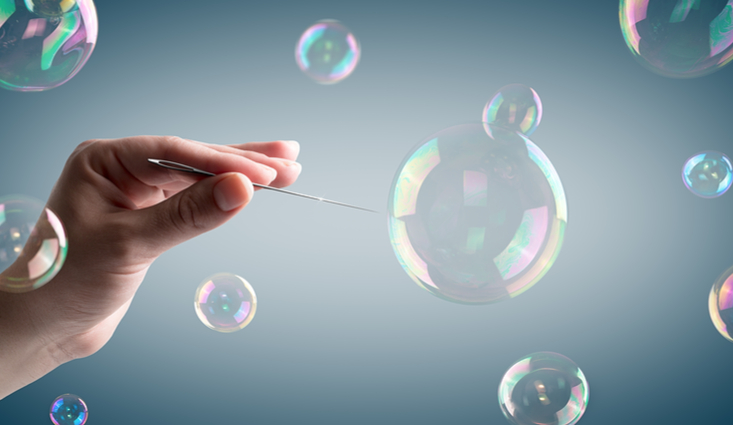 If you're a restaurateur, there's a good chance you know just how hard it is to stand out from the competition—especially since the market is very, very crowded. In fact, according to a recent series from Thrillist, there's some pretty hard evidence that there's a bubble on the verge of popping.
With that said, there's no point in getting overwhelmed with fear of failure. Surely, more food establishments will weather the storm than not, and some will even find fresh opportunities for growth with less noise in the market.
Regardless of what the year has in store for the restaurant industry, rather than banking on luck as a means of survival, it's a great time to develop a strategy to ensure that your business is truly standing out from the pack. Here are four ways to help you make it to 2018 and beyond:
Identify Your Competitive Advantage
What's the thing that keeps customers coming back again and again? Don't just guess, because you might be wrong. Using Intelligent Reporting, you can slice and dice your numbers to find out what your most popular items are and what's weighing you down. Spice up your menu by creating new items similar to your customers' favourites, and stop wasting money on product that's not moving.
Incentivise Your Customers to Keep Coming Back
For consumers with seemingly endless options, deciding what to eat can be overwhelming when everything sounds good. That's why Buzzy Sklar, CEO of American burger chain Sliderz, decided to deploy a loyalty program. "What's going to give you that little edge over somebody else? If you can move the needle a little bit, incentivise people to earn something free. I think it's a big deal in people's minds," says Sklar.
Deliver Great Service in New Ways
Customer experience should never be sacrificed to save some overhead costs. If your customers think that your business doesn't care about them, why would they keep coming back? But that doesn't mean there aren't opportunities to make your business more efficient in other ways.
Offering expedited check out services with self-service kiosks and using mobile order takers to help line bust not only help increase your speed of service, but really deliver that "wow!" experience that keep customers delighted to come back.
Meet Customers Where They Are
Not that long ago, if customers weren't coming into your restaurant, it was bad news. In today's environment, it doesn't necessarily spell disaster. If you're leveraging Online and Mobile Ordering, your customers have the opportunity to patronise your establishment without leaving their couches.
Ultimately, it's good to remember the mantra "the customer is always right" still holds some weight, even if it means something a little bit different than it used to. The key to success is offering customers an excellent experience—one they desire and that keeps them engaged. Win and hold their attention, and you might just float through to the other side.