Revel Up Your Dream!
Published on: March 23, 2016
Realizing the Dream
"A single dream is more powerful than a thousand realities." ~ J. R. R. Tolkien
It's really tough for small business owners to get their business's feet off the ground and compete in a marketplace where online competitors have access to today's best resources. But business owners are super creative and always find ways to shorten wait times, costs, and convenience to the consumer. So what's their secret?? How can the local shop compete with these online giants? Here at Revel, we are working with amazing entrepreneurs and wanted to share some of their stories to inspire you to paint your business vision.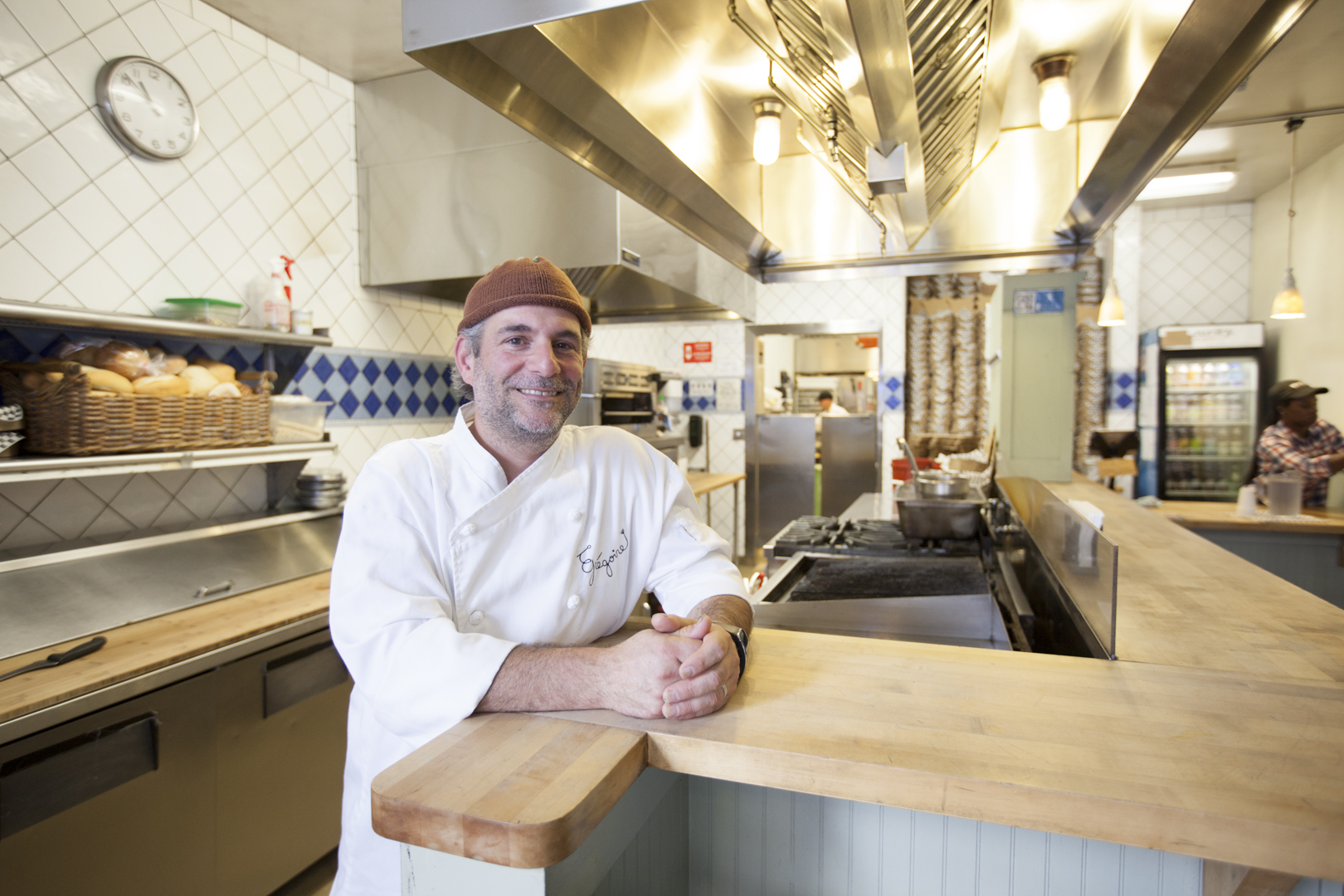 Gregoire Jacquet studied cooking in France and worked in the high-end restaurant industry for many years. Once he felt ready to open his own business, he and his wife opened their first Gregoire Restaurant in Berkeley in 2002. As a smart entrepreneur, Gregoire realized that investing in top of line technology could give him amazing insights on his customers, what they love and what makes them come back. Advanced technology also helped him speed up service and increased customers' experience. Four years later, after growing demand and outstanding service, Jacquet opened a second location in Oakland, and is gradually scaling his business..
"Build your own dreams, or someone else will hire you to build theirs." ~ Farrah Gray
If you're still in the dream stage, and you've always wanted to own a brick and mortar shop. What's stopping you?! You can play on the same level as these business moguls.
Fred Morgan and his two partners had spent 20+ years growing a large chain pizzeria, but thought it was time to finally do pizza their way. They created Fired Pie: Customizable pizza and salads, with fresh pizzas ready in just three minutes. In addition to a cool concept, Fred invested in technology that can provide him operational insight in real-time. A critical tool when your business grows from 1 to 14 locations in no time. Implementing a loyalty program and catering management has also helped him differentiate his business and connect with his customers better.
At Revel's core, we encourage people to shoot for the stars. We are ambitious entrepreneurs too and want to support business owners around the world to believe in themselves and make the impossible, possible.
Because the people who are crazy enough to think they can change the world…are the ones who do.
"Risk more than others think is safe. Dream more than others think is practical." ~ Howard Schultz
You are a fighter, you are efficient, you're fearless and you dream big. Mostly, you're not in this fight alone. Believe us, it's super hard to get a business of the ground. We've been there too. That's why we want to help you.
Ginger Elizabeth Hahn, at a young age, always knew she wanted to open her own own store and become an entrepreneur. After she studied to be a pastry chef for several years, she finally made her dream come true and ventured her first chocolate shop in Midtown Sacramento, California under the company name Ginger Elizabeth Chocolates. Today, Hahn and her husband manage their growing family-run business together. A big part of her success was enabled by choosing the right technology to run her business. It helped her save money and automate operational tasks so that she could focus on what she loves: Creating beautiful, delicious chocolates and delighting her customers.
In this incredibly fast moving world, it's hard to keep up with the competitors. But what it really comes down to is offering better services and distinct experiences to your customers. If you had the same tricks, tools, and processes as the big guys, we're pretty sure you'd flourish as well. So, our mission is to enable that.
We want to give you the same advantage as the big guys. We want to give you the tools you need to change the world, be ambitious, and make the impossible possible.
"Stay hungry. Stay foolish" ~ Steve Jobs
Revel Up Your Dream.